Photos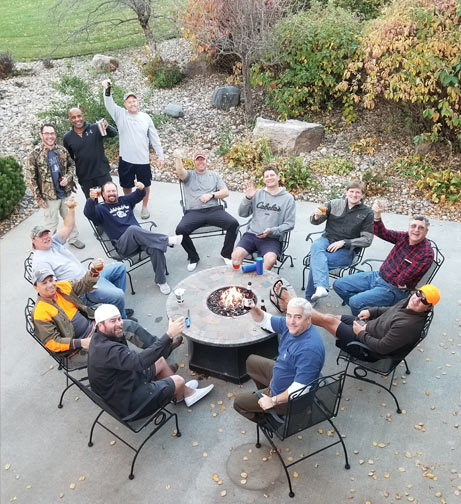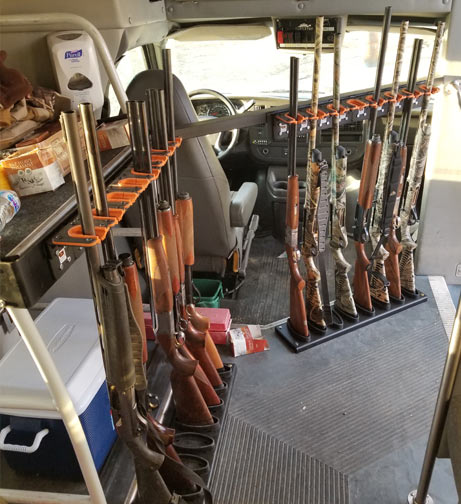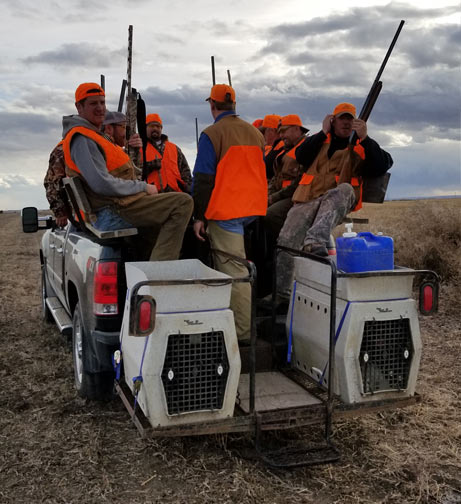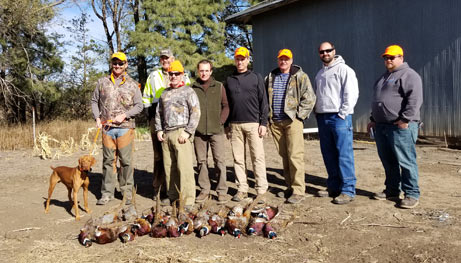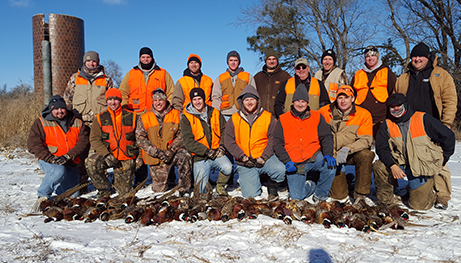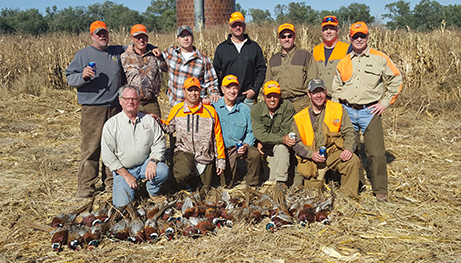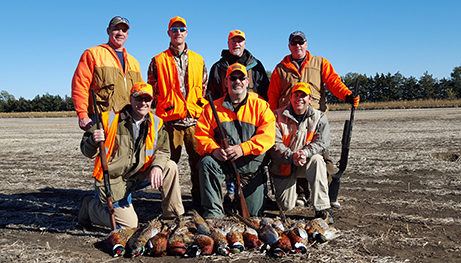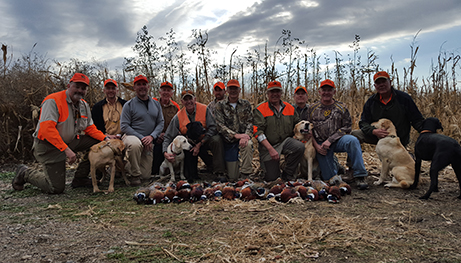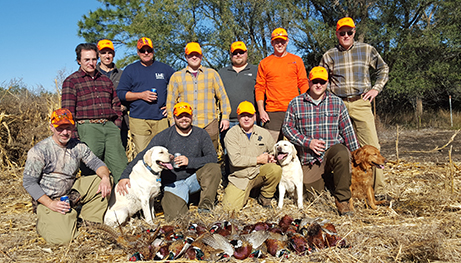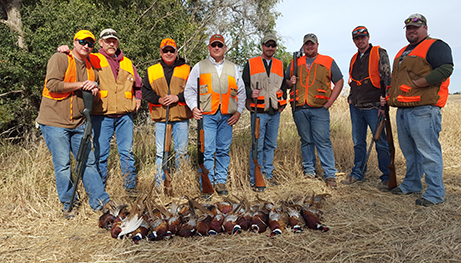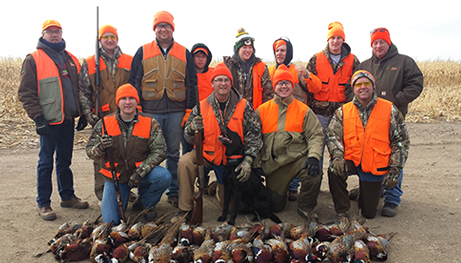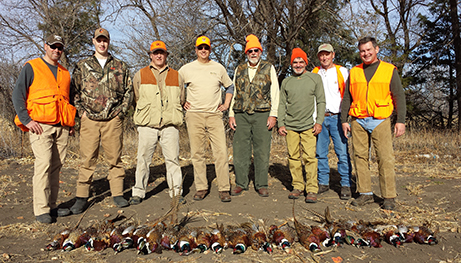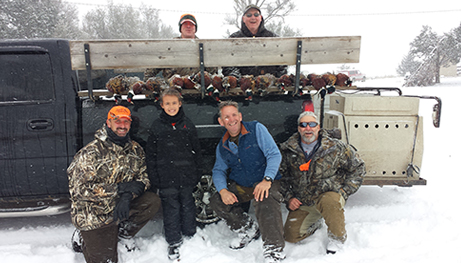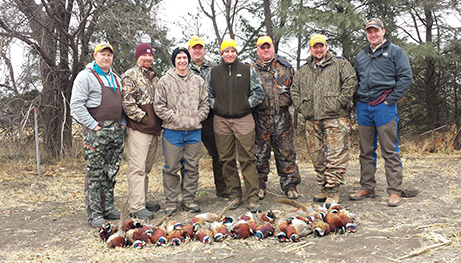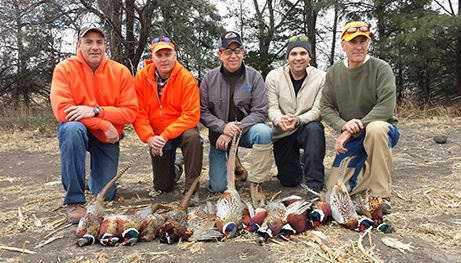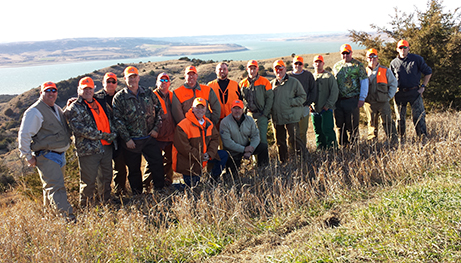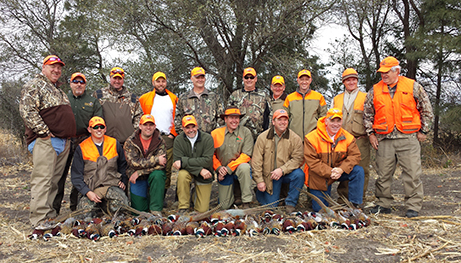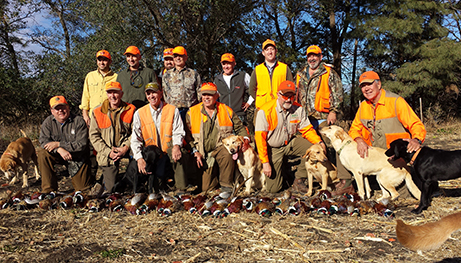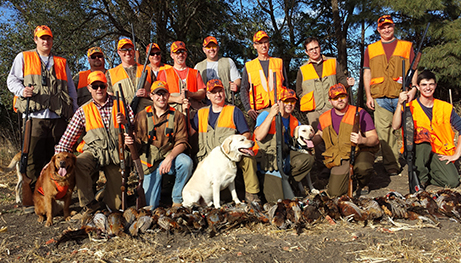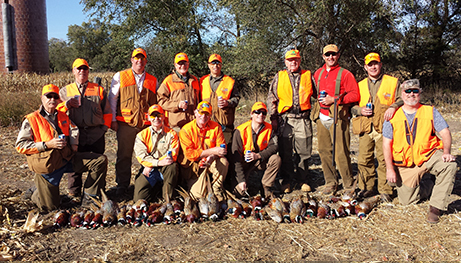 What they're saying...

HUNT TESTIMONIALS:


America's heartland: People from all over the world often think of our (America's) finest qualities/greatest achievements as New York City or Los Angeles or even Dallas, Texas. Well, I am just going to have to disagree in formidable fashion.
We are/the world is short sighted if they see our nation's greatest achievements as NYC, LA or San Francisco or Dallas, Texas. Although a part of our nation they are not even close to our finest. I will use one example and humbly bow to others' opinions.
I have flown all over the world and met people from every walk of life. Most people want a life of happiness, family, love and goodness to surround them. I believe that one of the greatest qualities of America is Love. The idea that we all want our neighbors to be happy and to be at peace.
A few weeks ago I visited a place that I would call the "Heartland of America". True America! We ofthen think of South Dakota as a place that is flat and filled with fields of nothingness. Now, I had visited/over nighted in SD many times but had never truyly met SD. We as Americans tend to make quick assertions as to ones characteror a place's value. I had short changed SD drastically in my assertion!
South Dakota: Under God the people rule, ring-necked pheasants in golden, never-ending fields of maze that would take a persons breath away, pasque flower, strams so full of brook trout that it would cause any fisherman to stand and stare. The Black Hills and Mount Rushmore. Most importantly: hard working, kind, goodhearted, loving, salt of the earth, strong people.
The American Wingshooting Lodge in Platte, SD, is one of America's finest assets. Why, you say? Well, first they are a family that loves America. They love God and love their family and friends. The Hoffman family is, in my opinion, a pillar of America. The Hoffmans own a farm in the heartlnad and all work hard at being the fiber that holds our country together. Bill farms, runs the American Wiingshooting Lodge, guides and runs a couple other businesses on the side. Cary is Bill's wife and is an amazing chef and keeps the family running. Mrs. Hoffman holds down the fort and keeps its hunters fed, housed and keeps all documentation up to date so the hunters don't get in trouble on top of taking care of her husband, 5 bedroom home, 4 girls ages 178 to 2. Mama Hoffman (Bill's mother) even helps out in the feeding and housing of the hunters. The girls are all busy with school, sports and being a wonderful family. Bill's best friend Toby also helps out by joining Bill in running the huynts and the side business.
I will end this overview of American Wingshooting Lodge/The Hoffman family/South Dakota by saying: If you want to see real America and want to meet reeal America...Go stay with the Hoffmans and experience America at its finest. Hospitality, Grace, Goodness, Kindness, Family and Hard Work.
Organic, Beautiful, Breathtaking and so much that it makes you almost want to get down and hug the ground. Thank you God for South Dakota and all it does for America.
- Roger Wesley Marshall
Everything is great! First class operation. Feel everyone at American Wingshooting Lodge does everything possible to make this a very pleasant adventure. Would highly recommend the experience to everyone. If you come I'm sure you will return.
Rod Hench, Hermleigh, TX 325-207-7113
It is such an honor for us that you share your farm, your lodge, and your family with us. It is a real joy and pleasure to return each year.
Bruce Thompson, New Orleans, LA 504-388-8602
Hunting at American Wingshooting Lodge is a five star experience and a trip I look forward to every year. Bill, Carey, and the girls are great hosts which adds a personal touch to the trip.
Steven Mizerany, Homewood, AL 205-492-0856
It was a fantastic experience and was managed in a professional way. Beautiful lodge, great food. The entire event plus great hunting was a highlight of my upland game hunting resume.
Gordon Malm, Omaha, NE 402-594-4774
Great lodge, owner, owner's family, guide, dogs, land, and cook. Everything was five star. Only bad thing was something caused pants to shrink.
Charles Denny, Jacksonville, FL 904-465-3353
This is a first class operation with unbeleivable hospitality. Bill and his family are great people.
Mike Alexander, Atlanta, GA 770-757-2605
Wow! Amazing time with some great people and marvelous hosts.
Clinton Jones, Berry, KY 859-620-3040
Everything is great as always. Your whole family and crew are fabulous. Thanks for everything.
Jeff Ellis, Lake Quivira, KS 816-309-5768
Will be hard to beat this hunting experience. Great time. Thank you.
Jim Loyd, Knoxville, TN 865-804-8004
Everything was great!
Paul Hardaker, Jacksonville, FL 904-707-9617
Awesome as always. Thanks, Outstanding event.
Ron Long, Lebanon, TN 615-727-4313
Perfect trip! Very well ran operation. Riley and the dogs were great. Thank you for your hospitality!
Josh McCain, Lebanon, TN 615-613-1401
Trip was great! Loved the hunting and food was exceptional.
Mike Mulhall, Louisville, KY 502-643-4028
We had a great time. The hunting was amazing, the food was exceptional and the lodge was great. The dogs and guides worked hard to make sure we had our limit.
Scott Laye, Cartersville, GA 770-757-2749
This was my first pheasant hunt and I really had a great time. Hope to bring my daughter back for her first pheasant hunt.
Ben Williams, Winchester, KY 859-771-4968
Great hunt as always! The dogs and Riley added to the hunt and it couldn't be better. Don't feed me so much...LOL!
Chip Greene, Spring Hill, TN 615-351-5340
Lodging is cozy and professional staff.
Andy Hardaker, Jacksonville, FL
Everything was great.
Jim Gass Dallas, TX 214-620-3329
Keep up the great work. Bill and Carey do an excellent job year after year. Great food, conversation, and outstanding hunting.
Tim Maag Minneapolis, MN 612-799-6089
This is the most fun hunt I do each year. The accommodations, food, guides, dogs, and logistics are the best!
Michael Esser St. Louis, MO 314-922-4896
Nice lodge, good food, great birds.
Victor Bretting Midlothian, TX 214-869-0567
You guys did an awesome job. Can't wait to come back.
Juan Mugica Portland, OR 610-772-7412
First class. Everything as usual was terrific. Great hunt. Great accommodations. Awesome time.
Reed Nitto, Birmingham, AL 205-427-6355
I really enjoy it here. All is good per my perspective.
Eric Lallum, Portland, OR 503-830-4117
Everything was wonderful.
Steve Wetherell, Jacksonville, FL 904-759-0212
Everything is great.
Grant Murphy Birmingham, AL 205-529-4848
Everything great as always. It's a very enjoyable time to come hunt and spend time with ya'll in South Dakota. See you next year. Thanks again.
Kelby Baskin, Burlison, TN 901-229-3361
Great. No changes.
Pat O'Toole, Leawood, KS 913-708-4267
Enjoyed it very much. Great hunting. Excellent lodging. Great food. I will be back.
Matt McGowin, Flowood, MS 601-938-3045
Great time as always. Accommodations are great. Hunting was excellent.
Barry Branum, Humbolt, TN 731-345-6091
Everything was great! First class all the way. Very good hunting, food, and hospitality.
Mark Montgomery, Scotts Hill, TN 731-614-7027
Love it.
John Hines, Henderson, TN 731-780-1021
Great time as always!
Todd Thompson, New Orleans, LA 504-905-6774
Seven year customer.
Jim Anthony, Overland Park, KS 913-515-8789
Excellent place to come relax and shoot pheasants.
Chris Dinwiddie, New Orleans, LA 504-264-4763
Great, see you next year!
Lee Edmonds, Birmingham, AL 205-706-1719
Everything is perfect. We enjoyed your hospitality a lot.
Martin Mungica, Portland, OR 610-772-6612
Great hunt.
Dan Biere, Hopkins, MN 612-741-1343
Great!
Malcolm Dinwiddie, Pass Christian, MS 504-756-2334
Always fun.
Charles Karlin, Overland Park, KS 913-226-1586
SEE 2012 TESTIMONIALS
SEE 2013 TESTIMONIALS